Yoko Tani's
Profile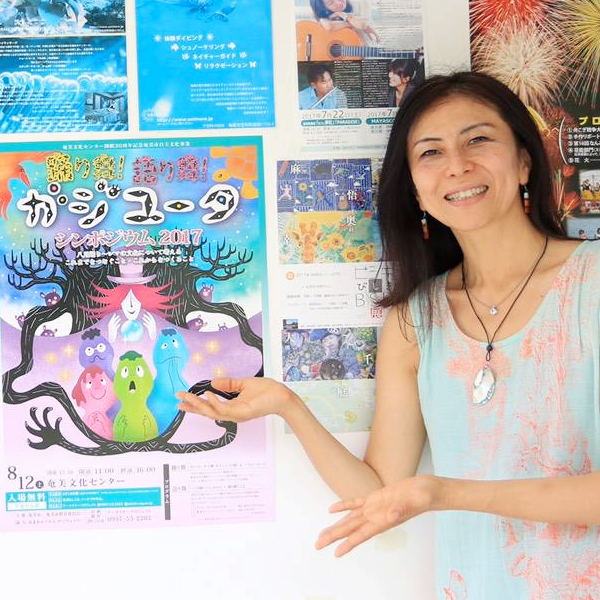 Education
Started dance at the age of 9 in Tokyo.
Studied at National Ballet of Canada.
Engagement: Coburg, Wurzburg, Stuttgart, Karlsruhe, Frankfurt, Berlin, etc.
Since 1992: Engaged several theaters across Germany, as a soloist and a guest dancer in Coburg Landestheater, Stadttheater in Wurzburg and Staatstheater in Stuttgart, guest contract as a solo dancer in Karlsruhe Staatstheater, as a freelance dancer in Frankfurt and Berlin.
A first japanese dancer in "Cirque du soleil"
2005: selected as a first japanese dancer to join in Cirque du soleil, performed as a soloist for "Delirium" in 160 shows across North America.
Assistant of artistic director and choreographer in "Cirque du Soleil"
2009: joined in Tokyo Cirque du Soleil for "ZED" as an assistant of artistic director and choreographer.
Working as a producer, choreographer and coach
Since 2010-present: produce, choreograph and dance for theater, dance school, corporate events.
Since 2009 Joined in Tony Rizzi choreography as a guest in Frankfurt and Tokyo.
Choreographed 270 people as a general choreographer for the 2015 Kagoshima National Cultural Festival.
Regional revitalization member of the Amami City Board of Education
2016: A three-year mission as a regional revitalization member of the Amami City Board of Education to let the people of the Amami Oshima island experience the arts of the world.
Created opportunities for art experience by connecting local people with artists who are active in the world, such as 4 performances and art training camps.
Among them, "Gajyuta", which incorporates the culture of the island, collaborates with the prefecture as a stage like Cirque du Soleil to create a stage with artists from all over the world and the people of the island. The 1,600 seats are overcrowded and are handed down as a legendary stage on the island. Among them, "Gajyuta August Dance" is still danced at the school sports festival.
The Yoko Tani method
After that, worked as a freelancer again. Online lessons are also held.
The Yoko Tani method, which incorporates the posture method, is a method that moves the body and mind so that it can be used more and more as you get older.
Not only dancers, but if you prepare your body, you can naturally create beautiful movements that suit you.
Conducting online at home and abroad.
Developed unique body alignment method which is corporate Mitzvah technique around the world. Instructing domestically in Japan and International.
Skills
Ballet, contemporary, improvisation, Mitzvah technique, Taichi
Award
in 2003, 3rd prize for choreography in International Tanz Festival in Stuttgart.